The Cradle of Texas Chapter of the Texas Society of the Sons of the American Revolution (SAR) was officially established during our first meeting, an Institution Ceremony, on December 3, 1983. Our chapter became Chapter #33 of the Texas Society SAR. Officers from the Texas Society SAR (TXSSAR), National Society SAR (NSSAR) and the Fort Velasco Chapter of the Daughters of the American Revolution (DAR) were present to conduct the ceremony.
As the figure below illustrates, Stephen F. Austin's Colony was the Cradle of Texas, the land between the Colorado and Brazos Rivers, in 1821 when governance of the Texas Province was transitioning from Spanish to Mexican rule. Austin's colonists were the first American immigrants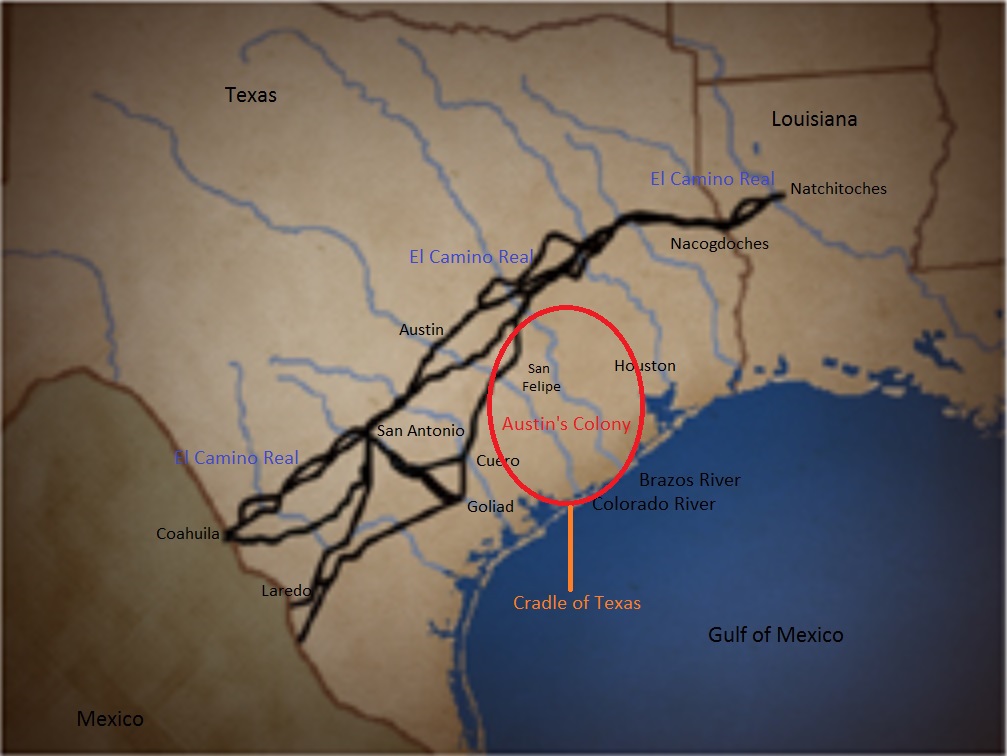 permitted by those two countries to settle on land that later became Brazoria, Matagorda and Wharton Counties when Texas became a state. We proudly acknowledge our place in Texas history by choosing Cradle of Texas as our chapter name. To read more about our rich history, "click" this button:

Dr. Wellington Grier McAlexander was installed as our first Chapter President. He was born in Cooper, TX, in 1918, served in WWII in the U.S. Army Air Corps in engineering as a Captain, and earned his Doctorate from North Texas State University. He first taught at Wharton Junior College in Wharton, TX, and later at Brazosport College, in Clute, TX, where he retired as Dean of Students. Dr. McAlexander loved history, wrote many articles, contributed to several books and spoke to anyone or group who gave him the opportunity. He was instrumental in creating the Brazoria Militia and the Brazoria County Historical Museum.
Dr. McAlexander initiated efforts to establish the Cradle of Texas Chapter earlier in 1983. Through his knowledge of several SAR Compatriots in Brazoria, Matagorda and Wharton counties and contacts with history buffs and genealogists, the chapter was officially established in the Chapter Institution Ceremony described below.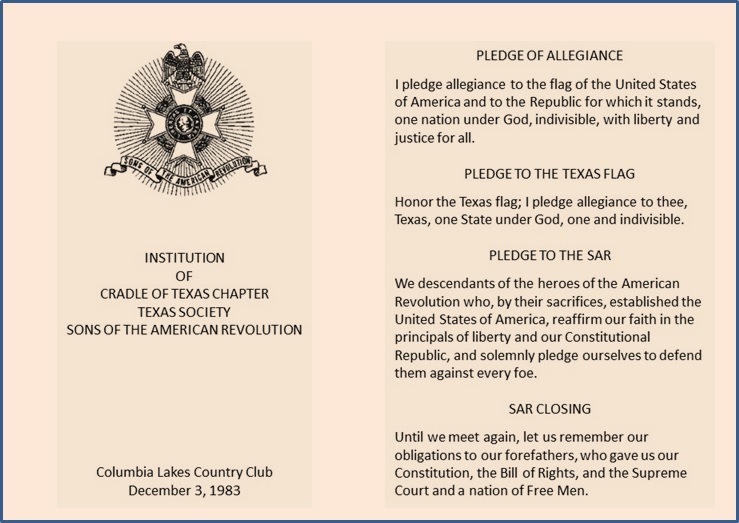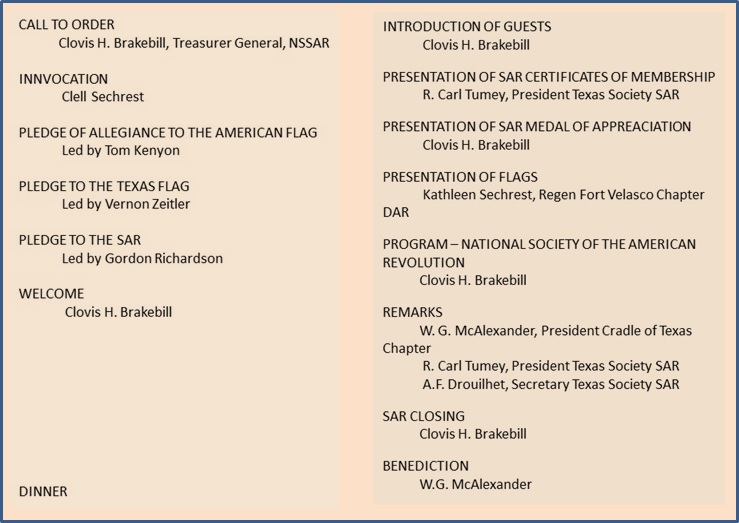 The following thirty-seven (37) compatriots were Charter Members of our chapter:
CHARTER MEMBERS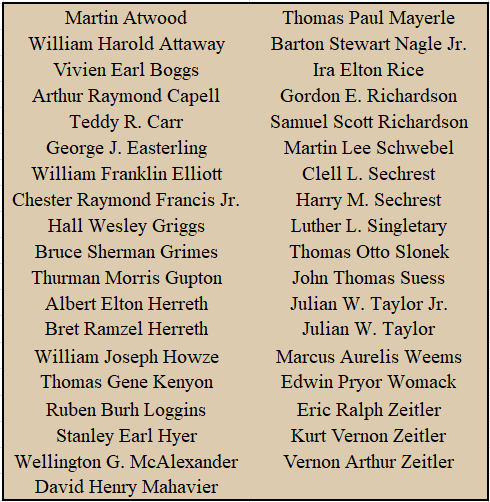 Charter Members as of 16 Aug 2022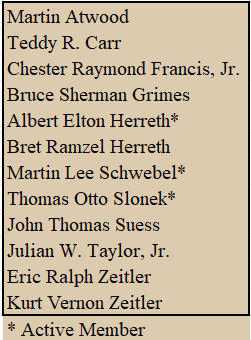 Charter Members In Memoriam